Managed Services is a defined set of services as agreed between a service provider and its Customer and offload routine operations to be managed efficiently and yet retain accountability. This is largely applicable in the IT Operations space and includes managing a team of resources to perform uninterrupted operational services supported by periodic reporting to measure productivity.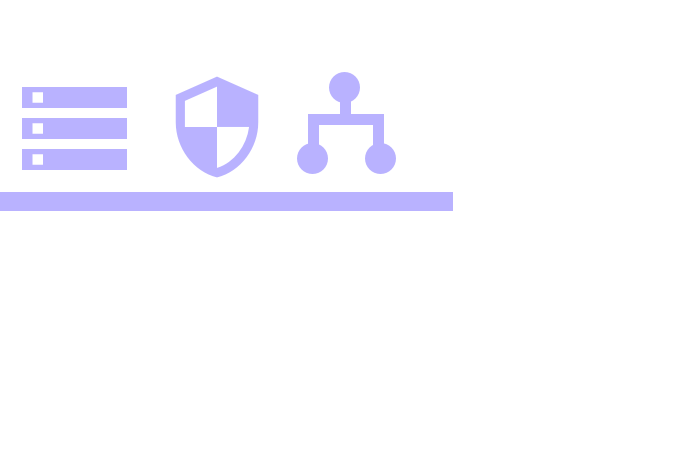 Our MSP Program is a contingent and/or statement of work management solution implementation that combines process, personal expertise and technology to support our client's Staffing, Business Intelligence, Software Development & Design, Business Application support and Cloud computing. Our Managed Services help support a more diverse, complex enterprise application and technology portfolio, while balancing competing business priorities of IT operations and innovation. We can help you stay focused on strategic, high-value activities, while providing ongoing support and maintenance.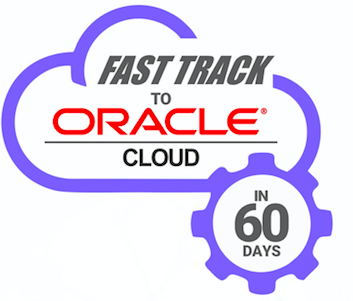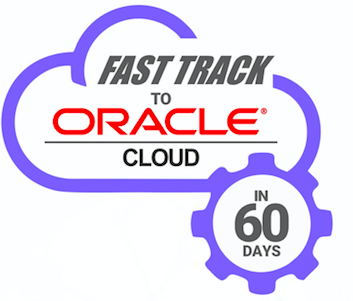 Alpha Net specializes in providing managed IT service for businesses that rely on technology. Establishing a managed IT service plan allows you to meet your business objectives. It provides a consistent approach for technology management, supporting your team, and budgeting for the future. Once implemented, the peace of mind your team will achieve provides an opportunity to be more productive. The assurance that your data is secure when you go home at night. Through our services and solutions, we save your asset maintenance costs, make your productivity measurable and facilitate the design and implementation of your business strategy. Through our time-proven methodology and extensive experience, we assist companies to take on complex operations without downtimes and get ready for external audits and compliance with the latest regulations, such as GDPR.
Here are the reasons you can depend on Alpha Net as your MSP to keep you and your business up and running:
· Transparent volume-based cost structure
· Predictable budgeting
· Guaranteed reaction time within defined SLA
· Operational risks sharing
· No management overheads
· Continuous Service improvement
· Onsite, Offshore, Remote, Blended Delivery Models
· Resource Management
o Recruitment, meet n Greet, Selection and Delivery
o Monitoring performances
o Accountability – Time and Deliverables Management
o Onsite Engagement Manager (non-billable to Client)
o Training and Orientation (need based)
Fixed Price Model
The fixed bid model is best suited for small and medium size projects where the scope of work is clearly defined and agreed upon between the customer and Alpha Net. This model allows customers to pay a fixed price for all milestones deliverables for the entire project. The project plan in such scenarios clearly specifies the scope, costs, deliverables and schedule, and any scope changes during project execution would result in the change of price.
Time and Material Model
The T&M model works best for customers who want a flexible and agile project execution. This model is ideal for projects where the requirements are flexible and change frequently based on customers' needs and intended business goals. The customer is billed on the actual efforts spent by the team per month and provides flexibility to the customer to utilize the team for different requirements and also to ramp up and down the team.
Milestone Based Model
SLA/Milestone based projects aim to deliver specified milestones/SLAs in a project. Alpha Net and the customer both work towards a common goal. This model is suited for an iterative and process-oriented approach where the internal and external milestones of the project can be clearly defined, and also ownership and accountability can be clearly defined.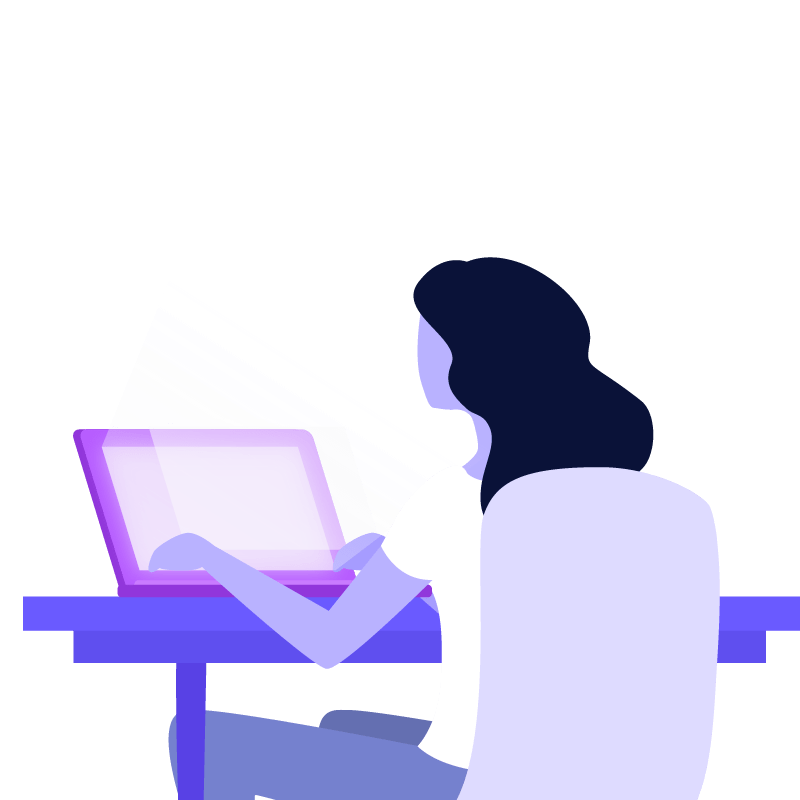 Take a quick look at our areas of expertise
Cloud Computing
Our cloud computing services help organizations drive innovation and business transformation by increasing business agility, lowering costs and reducing IT complexity. It allows businesses to increase flexibility and collaboration among teams by giving the possibility to access, edit and share documents anytime from anywhere. Our cloud computing specialists focus on reducing risk and decreasing total cost of ownership by combining infrastructure management services with secure cloud practices.
Cloud Computing Services
· Cloud Strategy: Alpha Net offers a full complement of cloud strategy services to help your organization take full advantage of cloud computing while minimizing costs and reducing risk. Through these professional service offerings, we partner with your organization and provide expertise in selecting a cloud strategy, designing business-grade cloud architectures, simplifying application migration and accelerating cloud adoption.
· Cloud Migration: Migrating enterprise applications to the cloud starts with a comprehensive strategy, and success is achieved only through detailed planning and strong technical execution. Our Cloud Migration Services provide guidance on how organizations can adjust their IT processes and compliance procedures to ensure their effectiveness when applied to cloud infrastructure and applications.
· Cloud Monitoring, Management & Optimization: Alpha Net's cloud management and optimization solutions allow companies to reduce operating and support costs while efficiently maintaining and administering applications with improved service levels.
Web Development
Through strategy, design and technology, we create professionally crafted websites, native mobile apps and brand experiences that engage millions of consumers. We can help you connect your customers and employees to corporate systems, create a mobile software product or a client application to your own or third-party information service. We are hoping the end-to-end development services and long-term partnerships with our Client's. Our developers expertised in the trending technologies Angualr Js, React Js, Node Js, Ruby on Rails, PHP and Python to build the efficient and Scalable Applications.
Mobile & Web Development Services
· Web Development: If your website/web app's not responsive, you're doing it wrong. We create a dynamic viewing experience for easy reading and navigation. We've been making our websites and web apps responsive and adaptive for years now. That's part of our mobile-first, design-first mantra. We build fast-loading, highly optimized experiences that will work across a wide range of devices. This responsive website is a perfect example.
     o Frontend Development: A good frontend ensures users have a smooth experience when browsing a website or working with a web application. Alpha Net is home to proficient and knowledgeable frontend developers who cater to a wide spectrum of UI and UX development requirements. Utilizing the latest industry trends and platforms such as Angular, React, Vue, Jquery, SASS, Bootstrap, HTML 5 and CSS 3, we build user-friendly and delightful applications for our clients.
     o Backend Development: Backend development includes a harmonious mix of DBMS development, use of programming languages, and server side coding. Security, accuracy, and performance are some of the key considerations to be kept in mind. Alpha Net gives due credit to this fact and offers extensive backend development expertise to make your website proficient and interactive. Our capabilities in this area include Laravel, NodeJS, PHP, MySQL, PostgreSQL, MongoDB, AWS, Redis, Firebase and Elasticsearch.
· Wearables: Next-gen wearable solutions in health, security, retail and more are coming soon. We've been on the cutting edge of wearable interfaces for years. If it's wearable technology — it's mobile. That means it needs apps to bring the power of smart glasses and watches and fitbands and yet-to-be-made devices to users. Think flexible LED screens, mobile biometrics, holographic imaging, and facial and eye recognition.
· The Internet Of Things: What will your house say, when it talks back to you? And your car, and your bus, and your restaurant table, and your shopping cart. Let's find out! The Internet is connecting almost everything around us and transforming it. The office whiteboard, your refrigerator, and home thermostat, even your plants – they can all be plugged into the digital world. Mobile apps will play a huge role in making them work together. Alpha Net can help you bring your IOT experience to life.
· Mobile App Development: From iPhone to iPad to Apple Watch – we've built a boatload of iOS apps. Several hundred iPhone and iPad apps later, we've achieved success in almost every category for just about every industry. We're also experienced in Swift and have the best team of C and Objective-C coders. We've developed hundreds of cool Android apps on releases from 2.X to 5.X. From Gingerbread to Lollipop, simple phones to custom devices to Android wearables — we've done it all.
Data Science
Our Data Science group is focused on solving problems, finding hidden patterns in structured and unstructured data, using distributed and massively parallel Big Data and Stream processing solutions, as well as high-performance GPU-accelerated computing concepts. Alpha Net provides advanced Big Data and Analytics solutions, to rapidly provide insights on operations, customers and products. We support predictive analytics, real-time dashboards, master data management and more.
Data Science Services
· Business Intelligence & Analytics: We can help you to significantly increase the effectiveness and capabilities of your BI (Business Intelligence) reporting; minimize IT support costs and improve user experience, by giving more power to business users, and creating interactive reports with deeper competitive insight, meaningful dashboards, and scorecards.
· Enterprise Data Warehousing: Our enterprise data warehousing service provides your business with data for consolidated views across your company and visibility across business units. With several years' knowledge and experience, we eliminate all risks associated with new technology adoption.
· Big Data: By addressing common Big Data technology challenges, such as scalability, performance, extensibility, and availability, we can help you achieve new opportunities for your business. We rely on proven architecture approaches (such as Lambda Architecture and Microservices) and best matching cost-effective technologies.
· Data Science: Our Data Science group is focused on solving problems, finding hidden patterns, in both structured and a wide variety of unstructured types of data (such as social media content, textual data, images, audio and video streaming), and using distributed and massively parallel Big Data and Stream processing solutions, as well as high-performance GPU-accelerated computing concepts.
· Data Integration & Processing: Cross-system data integration and consolidation are the most common challenges that organizations face when they implement enterprise-level information systems. Using event processing, massively parallel processing, and data distribution, we enable data consolidation from various sources including CRM, ERP, and other enterprise systems.
Internet of Things
Our Internet of Things Division is focused on the development and implementation of large-scale IoT public and commercial projects, including smart cities, smart buildings, industrial monitoring, telemetrics, sensors, parking & traffic solutions. Our Internet of Things Division is focused on the development and implementation of large-scale IoT public and commercial projects, including smart cities, smart buildings, telemetrics, sensors, parking & traffic solutions, and industrial monitoring.
IoT ADVANTAGES
· Lower Costs: One of the main benefits of IoT is that it helps people in their daily routines, enabling them to do a more creative job by automating tasks. This leads to a more productive labor, and consequently to save and conserve energy and costs.
· Increase Productivity: Internet of Things encourages communication between devices without human intervention, connecting objects digitally with wireless infrastructure leading to a faster and more efficient way of working.
· Better Customer Experiences: The interconnection of technology in an automatic way is generating more effective customer experiences by increasing comfort and convenience, leading to a better life quality.
UI/UX Design
Great user experience (UX) is a hallmark of companies generating high customer loyalty and strong profits. When your customers have great experiences across all touch points, you will gain competitive advantages by escalating conversion, reducing customer churn, and promoting loyalty and advocacy. Our Software Specialists focus in handcrafting beautiful UI & UX designs. You're not building a website, an app, or software. You're creating an experience. You're telling a story and connecting with people. Through strategy, design, and technology, we create beautifully crafted websites, apps, and brand experiences that engage today's consumer.
UI/UX Process
· Research: User-centered design starts by setting objectives and goals. At the research stage, we help you discover knowledge gaps and align your assumptions with real user expectations. We help you to identify a strategy to support both users' needs and your business goals. Our analytical and research-oriented approach delivers strategic insights on your customers' reactions to and interactions with your application.
· Information Architecture & Wireframes: Ensuring that the visual structure and presentation of information on an application is intuitive and correlated with existing user mental models and expectations is a cornerstone of the UX design. We ensure that the right information is presented in the right way, in the right place, and at the right time. Wireframing is the best way to visualize data structures and represent UI features.
· User Testing: Based on the goals set at the beginning of the UX process, we help you to establish the right KPIs (Key Performance Indicators). Alpha Net conducts user-testing sessions and performs detailed analysis to transform data into actionable design improvements. We'll help you to choose one that works for you and for the rest participants.
· Look & Feel Design (UI): The visual appeal of your product has an important impact on users. We employ user-centered design to produce a cohesive, predictable, and desirable effect on the target audience. The change in experience is accomplished by eliciting an emotional response to the user which is tied to their actions and accomplishments. We also make sure your product is a part of your brand's unified entity and is presented with a required degree of integrity.
· Front End Code Development: The Front-End is the first thing that a user will see and interact with. We make sure your application looks and feels exactly as designed and that has been properly tested on platforms of your choice. Using the latest technologies, work to assure the design is translated into a functioning code at the pixel level.
· Integration Support: Our designs and code come with a 60 day warranty period that ensures you have enough time to discover any imperfection. We provide technical support and assistance during back-end integration to help make you completely worry-free.
Business Application Support
With Alpha Net's business application support services, you have unlimited access to our experts who will help you with the application hurdles standing between you and your work. Irrespective of complexity and diversity, we provide the most cost-effective support while ensuring the highest quality of service. Through our proactive monitoring and management programs, we will help you stay on top of your applications and resolve issues quickly if something does go wrong. As a part of our overall Managed Services offerings, Alpha Net's Business Application Support services support the entire application lifecycle. Meaning: you don't have to take on the burden of managing applications; they just work! We cover application conception, design, and deployment through service, renewal, and disposal. Our Business Application experts work directly with your vendors, bridging the gap between you, your application and the vendor. This allows you to further rest assured that your technology is in capable hands, and that you will get the best result each time. Meaning no band-aid solutions and near elimination of repeat issues. These services help you manage, sustain, and enhance your critical systems. Following services, we include under DBA Services:
· Oracle EBS Managed Services – Our experts provide comprehensive lifecycle management from installation, configuration, upgrades, and migrations to on-going maintenance and management support.
· Oracle Cloud Managed Services – Alpha Net's cloud applications support is scalable and secure cloud-based infrastructure that moves with your changing business needs. With Oracle IaaS, managed services organizations get advantage to leverage their Oracle investments to extend into the cloud with greater value and low cost.
· Database Managed Services – Under database management, we cover database tuning, schema management, backup management, space management, application maintenance, security management, capacity planning and database health checks.