ALPHA NET'S ONSITE/OFFSHORE CAPABILITIES
We offer world class Custom Software Development Services, designed specifically for your business and ready to satisfy your exclusive needs and make your workflows more efficient, which may be delivered at a fixed cost or on a time and materials basis.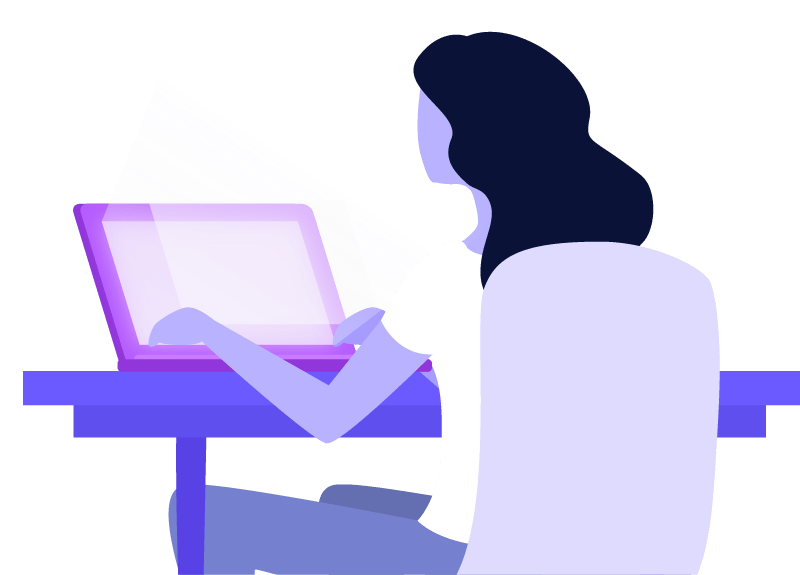 We offer world class Custom Software Development Services, designed specifically for your business and ready to satisfy your exclusive needs and make your workflows more efficient, which may be delivered at a fixed cost or on a time and materials basis. Whether it comes to customizing a running platform, developing simple applications for a small business or creating complex solutions to address requirements of big companies, we have a team dedicated to reviewing requirements and estimating custom software development projects. Having successfully executed multiple projects, our ability to efficiently create teams allows us to rapidly bring products to market for our customers.
Mobile & Web Development Services
iOS Development
From iPhone to iPad to Apple Watch – we've built a boatload of iOS apps. Several hundred iPhone and iPad apps later, we've achieved success in almost every category for just about every industry. We're also experienced in Swift, and have the best team of C and Objective-C coders.
Android Development
Android apps live in a highly fragmented multi-device world. The API rules are less strict, but quality assurance testing is more intensive. We handle it. We've developed hundreds of cool Android apps on releases from 2.X to 5.X. From Gingerbread to Lollipop, simple phones to custom devices to Android wearables — we've done it all.
Responsive Web
If your website/web app's not responsive, you're doing it wrong. We create a dynamic viewing experience for easy reading and navigation. We've been making our websites and web apps responsive and adaptive for years now. That's part of our mobile-first, design-first mantra. We build fast-loading, highly optimized experiences that will work across a wide range of devices. This responsive website is a perfect example.
Wearables
Next-gen wearable solutions in health, security, retail and more are coming soon. We've been on the cutting edge of wearable interfaces for years. If it's wearable technology — it's mobile. That means it needs apps to bring the power of smart glasses and watches and fitbands and yet-to-be-made devices to users. Think flexible LED screens, mobile biometrics, holographic imaging, and facial and eye recognition.
The Internet Of Things
What will your house say, when it talks back to you? And your car, and your bus, and your restaurant table, and your shopping cart. Let's find out! The Internet is connecting almost everything around us and transforming it. The office whiteboard, your refrigerator, and home thermostat, even your plants – they can all be plugged into the digital world. Mobile apps will play a huge role in making them work together. Alpha Net can help you bring your IOT experience to life.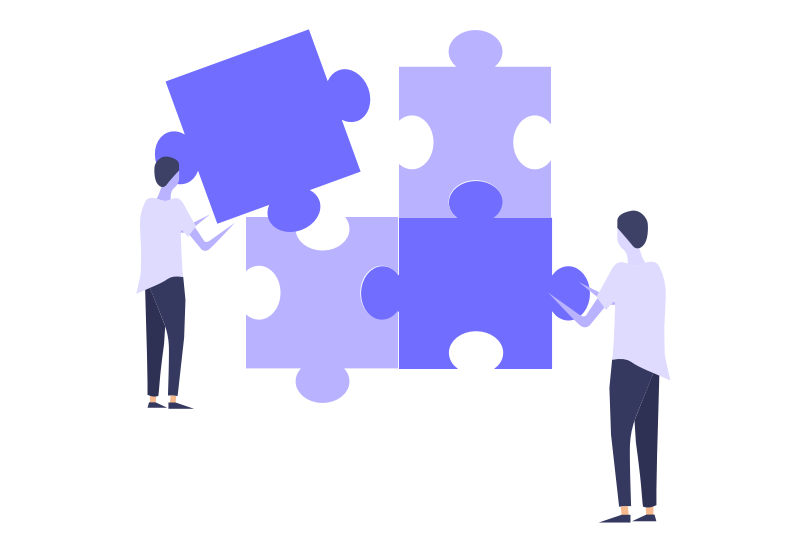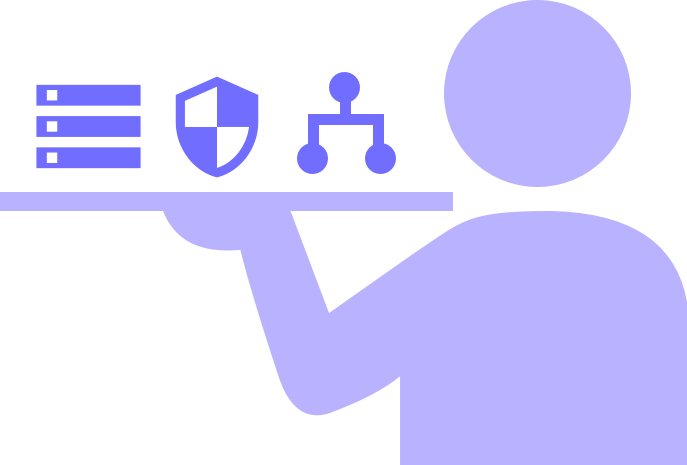 Our MSP Program is a contingent and/or statement of work management solution implementation that combines process, personal expertise and technology to support our client's Staffing, Business Intelligence, Software Development & Design, ITSM and Information Security. Our Managed Services help support a more diverse, complex enterprise application and technology portfolio, while balancing competing business priorities of IT operations and innovation. We can help you stay focused on strategic, high-value activities, while providing ongoing support and maintenance.
Alpha Net provides Hybrid models for flexible engagement with customers from its onsite/offshore Technology labs. These models are designed to address diverse requirements and build close relationships with clients, from IT Support to outsourced software development SaaS support. We will design, develop, and take you to the desired functionality for your Software as a Service. From 24/7 monitoring to effective issue remediation and dedicated maintenance. We provide three tiers of expertly handled, scalable managed services to complement or supplement your internal web ops teams: monitoring, remediation and management. Alpha Net´s team of Software specialists are highly skilled, experienced and multi-functional, always dedicated to tracking requests and providing the correspondent solutions. Our various services are below.
Our various IT Management Services
Monitoring: Experts monitor your infrastructure 24/7, investigate problems, and quickly escalate issues based on predetermined procedures.
Remediation: Includes full monitoring plus issue resolution handled by senior engineers capable of solving problems ranging from minor to catastrophic.
Management: This service offers complete infrastructure management from problem resolution to daily maintenance – delivering the complete function of a dedicated web operations team.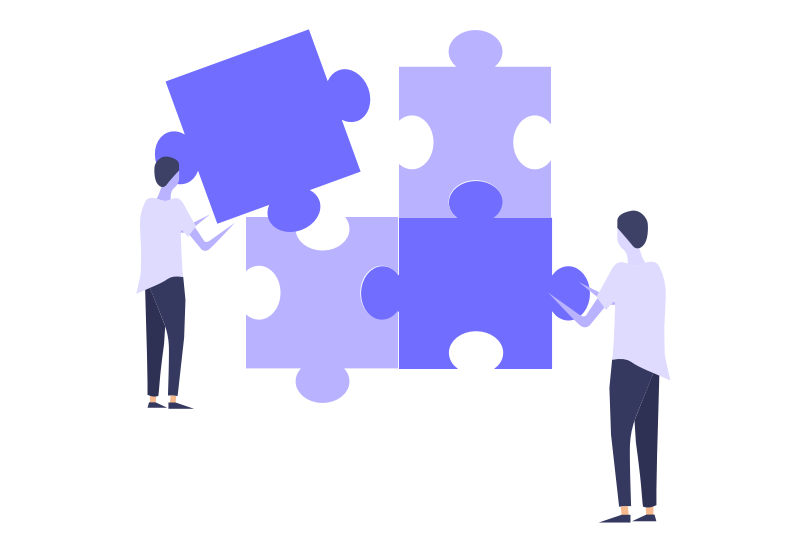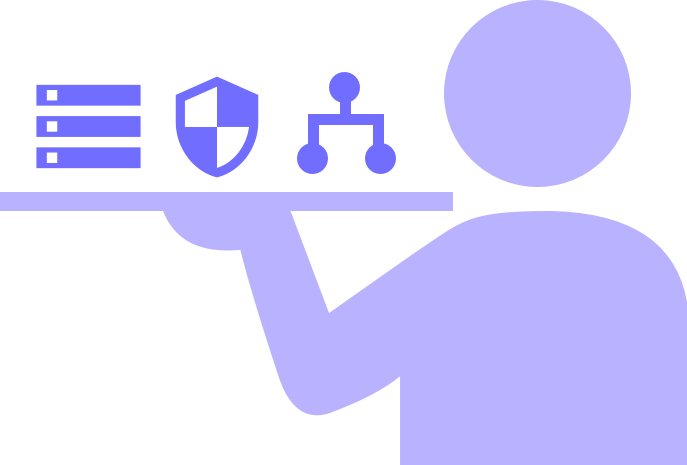 As the leading Digital Marketing Company in Bay Area, We develop ideas, interesting ideas that are appealing in the Digital Marketing Services Space. Creative ideas for digital marketing content to interact and interest as opposed to ideas presented to passive audience in traditional communication mediums. Interactive marketing has shifted communication from mere campaigns to strong content. People respond to communications that appeal to them, new ideas that are clever, useful and entertaining. Alpha Net deploys multiple skills in creating high impact digital marketing creative development, effective promotion and deliver higher ROI. Totally aligned with the brand, Team Vistas digital marketing services emulates the style, tone and voice customers have come to trust. Several demanding skills come-together in making digital marketing a success: Specializations under the umbrella term of digital marketing are:
Search Engine Optimizaton
Social Media Marketing
Pay Per Click
Email Marketing
Having the right sized team is critical to any successful project and, as they enter new phases of maturity, sometimes it's necessary to add new members. Our IT staffing services provide the
speed, professional acumen and flexibility your team needs to scale quickly and complete development on time. Your Extended Team works as part of your local team, attending your regular daily meetings and reporting directly to your managers, proving to be a real competitive advantage for your business. The service is available for every project. No matter how simple or complex: from prototyping to full-scale development of desktop, mobile or web applications, testing and systems management Alpha Net's Extended Team services are a proven, reliable and cost-effective way for our clients to increase the size and productivity of their development teams in minimal time. Comprised of Top 1% IT Professionals that integrate with your current workflow, our dedicated software engineers are the best option to rapidly build-up a conveniently located, highly qualified and experienced team.
Advisory and Consultancy
Screening and Recruitment
Team Management
Merger and Acquisition.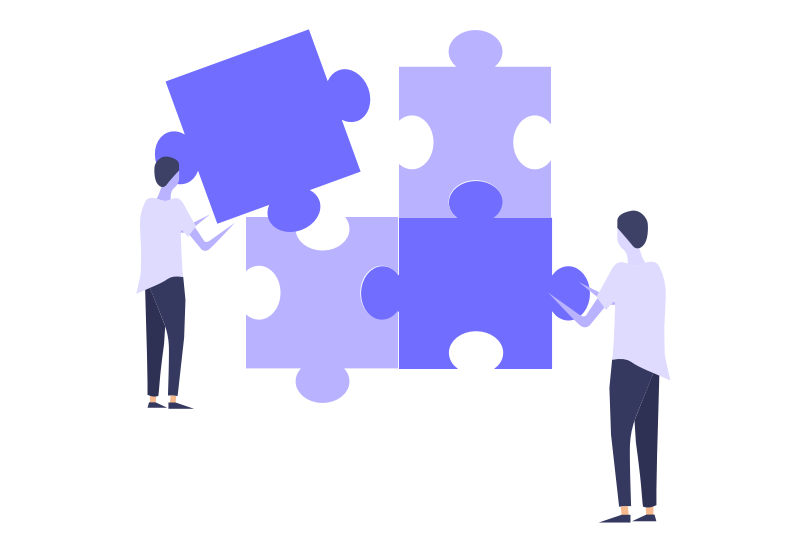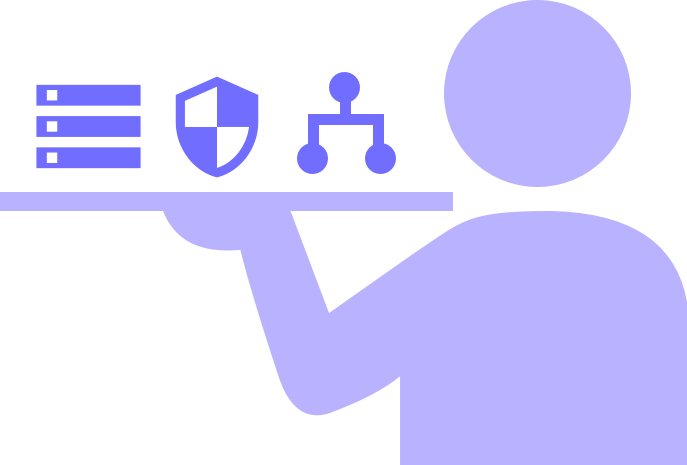 Lower costs, accelerated development cycles and access to high quality, skilled resources are just some of the reasons that organizations are using geographically distributed teams to develop their business intelligence (BI) applications. In Alpha Net's onsite/Offshore model project task are assigned to the resources best able to complete the task, at the lowest cost, regardless of location. Significant portions of the work are performed in low cost offshore development centers, resulting in dramatic increases in BI project ROI. The primary benefit of our well-managed onsite/offshore DW/BI project is an overall savings in cost, ranging from 35% to 45%.. Our various services are below
Analytics and Insights
Customized Dashboards
Social Media Analytics
Mobile Analytic
Adobe Experience Manager (AEM) provides a single, connected solution for automated, flexible, personalized customer experience management. Alpha Net specializes in delivering AEM Consulting and Development, AEM implementation services to various organizations globally. We have Adobe certified AEM architects and Adobe certified AEM developers with capability in Adobe AEM implementation to support organizations in implementing Adobe AEM for a responsive web experience. Our various services are below.
Adobe Experience Manager
Adobe Audience Manager
Adobe Target
Adobe Analytics
Adobe Campaign
Adobe Marketo
Adobe Magento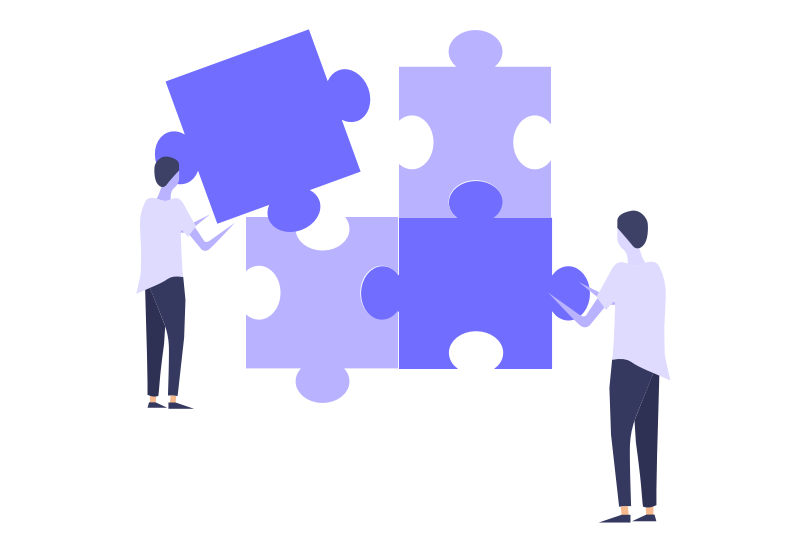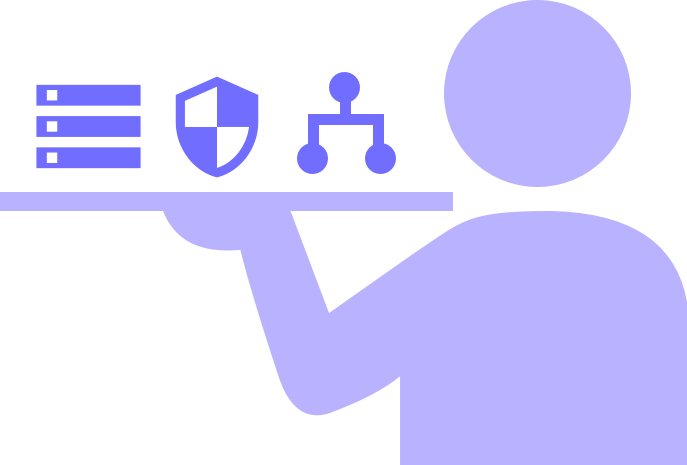 Alpha Net is a one-stop full-service web design consultancy providing website design, e-business strategy, and application development needs. Our business managers are trained to quickly grasp client business models, brand positioning, objectives, USP's, products, services and more importantly target markets in each web design service assignment. Our work centres around branding. Commencing from the logo, we develop complete branding solutions. Adapting branding to a full range of graphic design services, Vistas delivers graphic design work that has high impact and delivers results. Our Graphic Design Services are applied on a number of artistic and professional disciplines that focus on visual communication and presentation such as: Graphic design for posters, flyers and advertisements. Our graphic designing services extends to magazine cover design, product design. All our Visual Communication and Graphic Design Services employ innovative ideas to create and combine words, symbols and images to create a visual representation of ideas and messages.
Web and Mobile Design
Microsites and Landing Pages
Banner Ads
Emailers and Graphics
We deliver stand-alone and integrated testing services, providing supreme quality assurance through deep understanding of your business goals and applications. We deliver stand-alone and integrated testing services to various customers from software product startups to larger corporations, providing supreme quality assurance through a deep understanding of your business goals and applications. Quality Assurance allows for a better control of the quality of the application, makes the evaluation of the product's compliance with the original requirements fast and easy and provides valuable insights into end-user impressions of the product.
Software Testing & QA Method
QA Consulting: Documented analysis of your project along with fact-and-experience oriented recommendations.
Full-Cycle QA: From the requirement analysis through the development, implementation, and maintenance of solutions. V C
Documentation: Various types of clearly structured documents for different target audiences.
Test Automation: Custom test development plus out of the box test automation solution selection to create the optimum combination based on goals, technologies, and infrastructure.
Software Testing: Web, desktop, mobile applications or server-side systems – we create a comprehensive testing mix for each application to ensure consistent high-quality.
Pre-Certification & Compliance Testing: PCI DSS, Section 508, UK and European accessibility standard, etc.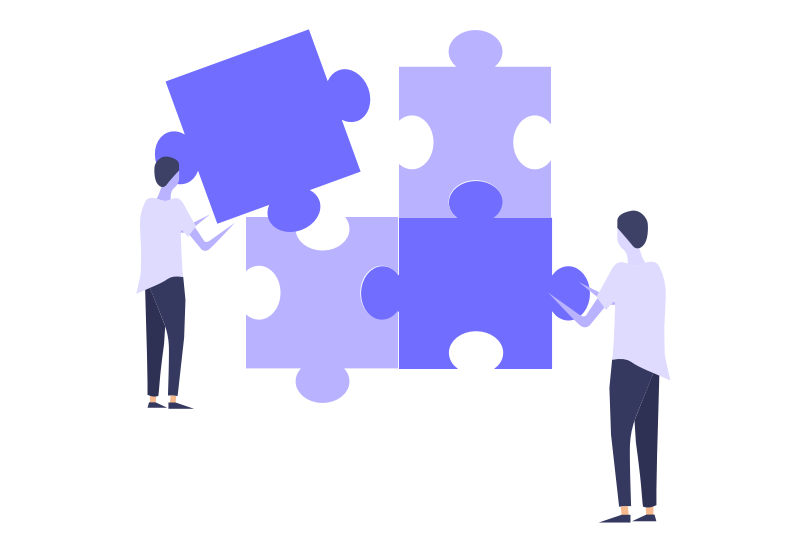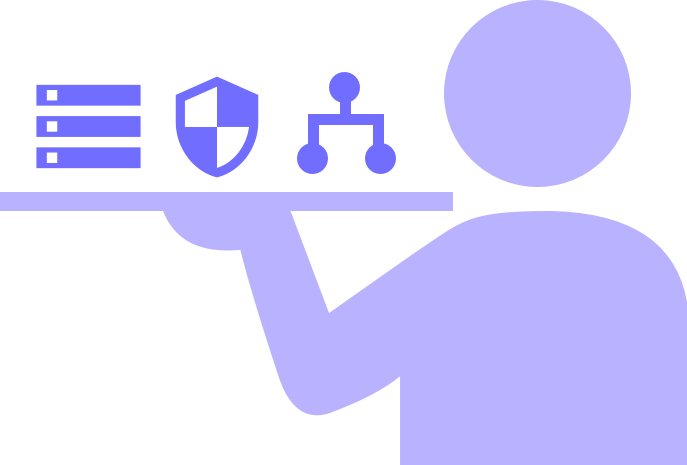 Offshore outsourcing (Models)
Alpha Net's extended development team is not project-based and is not discontinued after the project ends. It is an ongoing cooperation between your core team and the extended team offshore.
Get in touch with us. You'll be glad you did.