Alpha Net is a leading provider of global talent acquisition and workforce solutions. We support clients in North America, APAC & EMEA region with world-class managed service provider (MSP), Contingent Workforce, Direct Hire Staffing, services procurement (SOW), Near Shore Staffing and recruitment process outsourcing (RPO) solutions.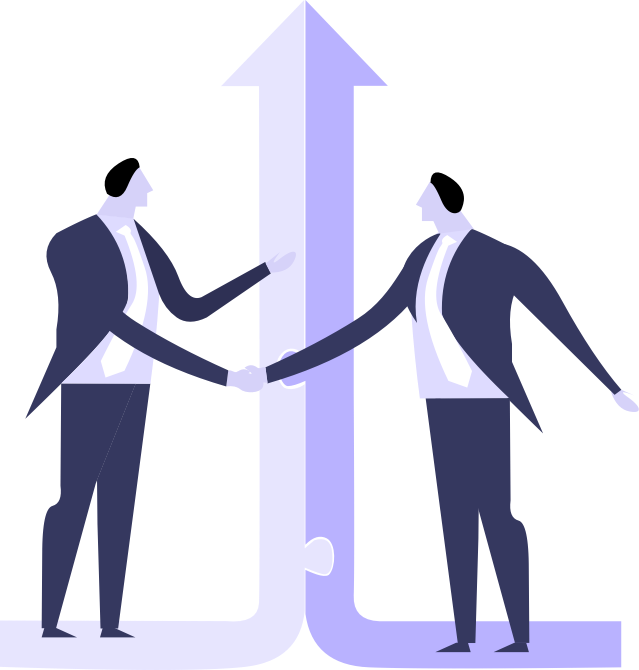 About Alpha Net Global Staffing Solutions:
Explore our Global Network
Our core strength is providing our clients with universal access to talent by engineering complex, next-generation workforce capability. Whether our customers require our services regionally or globally, we have the experience, state-of-the-art technology and sustained investments in innovation to ensure we deliver workforce solutions that improve organisational efficiencies, save costs and promote growth. With strong management, a clear vision and the recruitment, training and retention of inspiring people, we have developed successful brands synonymous with quality around the world.
Our philosophy is based on providing a consultative, quality-driven service to both our clients and candidates so that our reputation is unmatched in the sectors and geographies in which we operate.
Our expertise is in sourcing and deploying highly skilled IT Specialist into mainstream and niche technologies to meet client's Temporary, Permanent & SOW project needs. Our goal is to partner with you to reduce the time it takes to find the talent and to ensure in the process, that your brand is strong, your candidate's experience is spot on, and your expectations are met. We help our client deploy Functional & Technical IT professionals with expertise into Application Development, Architecture, Web Development, Business Analysis, Database Development & Administration, Quality Assurance & Testing. We know we are as good as the service we provide and to ensure our client receive "service excellence" we have dedicated team of account managers and recruitment team to work with you both locally and offshore. Our team is highly experienced with an average of 10 plus years of experience in the IT Services.
Alpha Net's sole mission and purpose is to develop and perfect the highest-quality search service in North America, APAC and EMEA region. ensuring that our Clients succeed in the world's fastest-growing economic area. The goal of "perfect quality" is an ideal which is never fully realised by any firm, but the pursuit of this goal is the driving force behind the continuous improvement of Recruit. Our mission is not to be the largest recruiting firm, but the best one. All our resources are dedicated to this end, which we call the three "Q's": Quality of our People, Quality of our Services, and Quality of our Relationships.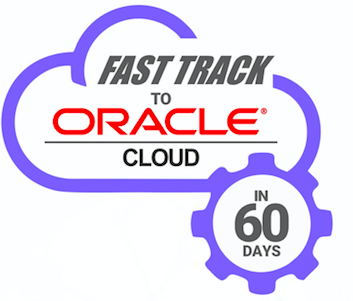 Contingent Workforce Solutions:
Alpha Net's Scalable contingent workforce recruitment process is empowering true flexible staffing to meet your ongoing and future business requirements. Full governance and control of your contract and temporary workforce, ensuring regulatory compliance across the organisation.
We understand the time pressure faced when hiring contractors. Waiting months to find the perfect candidate isn't desirable or practical, so we're evolving the traditional approach to contract recruitment. By using a unique mix of recruitment methodologies, we're able to provide a shortlist of qualified candidates typically within just 24 hours.
But just providing CVs isn't good enough, It's about getting contractors deployed into your organisation quickly. By fully digitising contracts and onboarding, we've accelerated this element of the process. Add in our strong candidate relationships, and we consistently achieve an industry-leading offer to an acceptance rate of over 97%.
We work side by side with your existing recruitment team to fully understand your contingent workforce hiring requirements and the relevant nuances of your organization. When it comes to contractors, we'll plan your hiring forecast with you, enabling you to stay ahead of your competitors.
Combining our data-mining technology, deep industry networks and pool of contract candidates, our dedicated talent acquisition consultants will implement industry-leading recruitment practices to hire contractors into your organization as and when you need them.
MSP SOW Staffing Solutions
Our systems devised to deliver results: Let us optimise your contingent workforce management.
In today's fluctuating financial climate, many organisations worldwide rely on employing a contingent workforce.
After all, having people in place when demand is high is vital. Yet having the space to regroup and reassess in slower times is also key. We estimate that major global companies now have a 33% contingent workforce—a figure set to increase to up to 50% in some industries.
But managing that workforce can be a drain on internal resources, and that's where our SOW Staffing Solutions can be invaluable. They allow for the effective management of contingent labour, ensuring that people are an asset and not a risk.
Bring us onsite to deliver optimum results – Our Managed Service Programme [MSP] solutions are just as forward-thinking and future-proofed. We can work with you to evaluate existing processes. Then tailor the solutions that will deliver cost savings. Better business intelligence and improved automation. Not to mention an optimized supply base. Find out more about us.
Our MSP Program Highlights
1. Access to top talent- With our offices in North America, APAC and EMEA, we can source the best talent wherever it may be in the world
2. Streamline cost- A strategic approach means there are no financial surprises, we'll reduce your costs, including the third party spend
3. Flexibility- Our network delivers highly skilled and scalable recruitment teams to adapt to market conditions
4. Compliance- Our award-winning compliance team will ensure best practice
5. Transparency- Through the right technology we can provide key analytical data to benchmark performance
6. Brand Exposure- Leverage our global reach so your brand stands out within technical talent pools
7. 24 hours sourcing- our specialist resourcing centres, in 4 different time zones have access to millions of both active and passive prospective employees
8. Integrated databases- We operate as a truly global integrated business, using the latest technology to share information about the candidate in real-time
9. Direct Contact- 73% of candidates do not reply to InMail's or connection requests on LinkedIn, That's why our resources use direct contact to promote your opportunity.
Direct Hire Staffing Solutions
Searching and staffing a full-time employee can be a daunting task. The time and resources that go into research, posts and outreach can cost your business a lot of time and money. Luckily, at Alpha Net, we already have a pool of skilled and talented employees that we have vetted for the right position. Working with our staff at Alpha Net,
allows you to focus on your day-to-day responsibilities and we can deliver the right candidates to you at the right time.
Benefits of Direct Hire Staffing:
· Better Candidates
· Stronger Commitment
· Decreased Risks
· Less down-time
Making sure that you have the right candidate is significant to us, and we are confident that we will help fill the position with the proper person. We encourage employers to use this option when you are looking for a reliable, dedicated, talented individual to join your team.
Recruitment Process Outsourcing
Alpha Net offers Recruitment Process Outsourcing (RPO) services to help clients seeking to outsource some or all of their recruitment activities. We manage the end-to-end recruitment process ranging from profiling to onboarding of new employees including staff, technology, reporting and method.
Alpha Net's RPO services reduce the time to hire and associated costs, offer demonstrable metrics, improve the candidate pool quality as well as increase governmental compliance for its clients. We help clients accomplish their recruitment processes by taking the complete ownership of its design and management.
We allow our clients to pay as per transaction instead of the number of staff members, thus preventing both under-utilisation and expensive purging process of recruitment staff during the time of low activity.
Recruitment Process & Strengths
About Team
Our Group has attained a perfect balance between impressive global coverage and a team of specialists small enough to share knowledge and insight seamlessly across offices and functions. This knowledge transfer allows us to more effectively support global clients as we can engage our local colleagues to quickly support their individual needs and build truly international relationships.
Recruitment Model
Alpha Net models its search services on Pareto's 80-20 principle (as applied to business): around 80% of a company's value (revenue, profits, etc.) is created by 20% of the company's Human Capital. We identify and introduce that 20% to you..
We will find the right talent for your business thanks to our global network, with teams working across five offices, as well as in the APAC and EMEA region. By applying well-thought-out strategies, Alpha Net will make your business more efficient, increase the return on your recruitment investment and reduce risk.
Whether your business works in the retail, IT or digital sectors, we have specialists who understand your industry and can help with everything from on-demand recruitment, through to long-term, strategic talent management.
Our Staffing Methodology
Employer Consultation
· Evaluating the company's strength, growth, potential = attractiveness.
· Evaluating Search requirements to determine if the Employer has a realistic understanding of Supply and Demand in the market.
· Consulting the Employer on our Search Methodology and Process.
· Confirming whether the Employer provides consultation with Hiring Managers. Confirming what typical timelines the Employer uses. Interview turnaround time.
· Determining what value, the Employer attaches to the 'Top 20%', or stars.
Network Engagement
· Approaching our existing connections and sourcing further connections.
· Protecting the Employer's image in the market.
Proactive Search
· Proactively mapping the market of source companies for the Search.
· Directly approaching which may have recently entered the market.
· Proactively 'selling' the Employer to suitable yet passive *stars*
· Phoning newly identified 'top-talent' and arranging face-to-face screenings.
Process Management
· Managing expectations and communication during the interview process. Effectively communicating to the Employer, the Candidate's value to the Employer, and vice-versa.
· Coaching the Candidate to ensure relevant career information is thoroughly presented during the interview process.
· Coaching the Employer to properly attract our *stars.*
· Managing and communicating timelines & deadlines.
· Identifying and correcting any concerns or misunderstandings on the part of both the Candidate and Employer.
Successful Close
· Reconfirming both sides' (Employer's and Candidate's) expectations, concerns; effectively correcting any misunderstandings.
· Arrangement of 'Pre-Close' meeting with Candidate to ensure that the candidate commits to joining the Employer, provided that minimum expectations are met or exceeded–preparing.
· Consulting & advising Employer on the minimum package, benefits, and conditions needed to secure our top talent.
· Setting timely deadlines on offer letters and ensuring that no mistakes are made in the offer.
· Consulting and closing both Employer and Candidate on start-date. After-placement follow-through consultation with Candidate in order to communicate any concerns or misunderstanding to the Employer so that they may be corrected.
Three key principles underpin our approach:
· The best candidates do not apply, they're found – That's why we have shaken up the sourcing process to embrace 24-hour global sourcing and crowdsourcing.
· The future is digital and social – We've embraced the latest technology, including video, and placed unprecedented focus on social recruiting.
· Talent is a human process – We don't lose sight of the fact that your employees – existing and potential – are human beings.
Tools
Alpha Net has the tools: Basically, all that it takes
Reaching Talent Far and Wide: When skilled candidates are in short supply, it's more important than ever to ensure your efforts are reaching as many suitably skilled applicants as possible.
Adding new tactics to your traditional recruitment mix could help you attract talented job seekers who might not otherwise have been aware of the opening. For example, harnessing social media for recruitment can help you quickly expand your reach and provide visibility in front of a much wider audience.
Even if social media is already part of your mix, the ever-changing nature of the online world means regularly reviewing your digital activity is crucial to stay ahead. You may find your social media efforts would benefit from being more targeted, or your online brand needs to be strengthened in order to maximize the opportunities afforded by digital channels.
Alpha Net does it all for you by continually shuffling the large pool of database we've built over the last 20 years and by regularly indulging with all our existing resources placed across the globe. With an aggressive working approach on social media has been successful than ever
Data Driven Profiling Approach: We source active and passive candidates from all over the world through our data extraction profiling systems. We enrich their profile using social media Network, professional media network and our consultant interactions.
AI For Recruitment: We leverage the knowledge of millions of worldwide profiles through state-of-the-art Deep Learning and Natural Language Processing to predict at a lightening-speed the most suitable Talents for our clients.
Our algorithms enable us to measure crucial metrics such as the position & candidate matching rate and the probability of career moves of passive candidates, giving us an edge on quality scoring.
Geography
Our integrated network of 5 global hubs ensures our specialist consultants within each brand can identify the right talent for you from a local, regional, and global perspective. They have a unique understanding of their market in the context of their area of niche specialism. This combined with an excellent appreciation of a selection process assessing behavioural, competency, and cultural fit ensures superior results.
Operating out of offices in the United States, Singapore, China, Ireland & India, we provide a seamless quality of service you can expect when dealing with any of our brands. This allows our clients to deal with a single company with central governance for all their needs whether they are entirely local or multinational. Our unique model works much like a local company with a global outreach. Our recruitment engine fulfils needs in areas such as IT, Engineering, Clinical and Scientific staffing.
Global Mobility
Our strength is built on in-depth local knowledge and experience mobilizing the best talent all over the world
Global Mobility requirements can be as simple as securing a single visa or could involve moving hundreds of workers to multiple countries with complex immigration regulations.
Whatever is needed, Alpha Net's Global Mobility specialists can help with the compliance, security and assignment requirements for your personnel to arrive safely and compliantly.
Our Global Mobility Solutions cover three key areas to offer a full, end-to-end service suite:
Global Immigration- Our global services simplify the immigration process by taking responsibility for all immigration requirements when deploying a workforce. No two immigration scenarios are ever the same. We ensure that every case is reviewed and managed independently.
Alpha Net has developed an innovative, web-based solution for the management of mobilisation services with integrated processes designed to trigger actions that inform, save cost and deliver compliant immigration services. Our portals provide our clients with a single global process to access their mobilisation program from anywhere in the world, ensuring a smoother mobilisation process.
Relocation Services – We understand that mobilizing a workforce is not as simple as booking a flight and securing a visa. Moving to an unfamiliar country can be a difficult process, and to ensure it goes as smoothly as possible, we offer a range of services to reduce any stress.
Our strength lies in employing highly trained Global Mobility specialists and investing locally in people. This ensures that we have a dedicated staff with in-depth local knowledge and experience to mobilize the best talent, no matter where it is located
Global Employment Outsourcing (GEO)- Alpha Net can act as a fully integrated outsourced Global Employment Organization, working side-by-side with clients, taking the burden from in-house teams and managing the entire process on their behalf.
By outsourcing global employment activities to Alpha Net, clients will be able to quickly enter new markets, increase efficiencies, reduce costs, work with a single point of contact, remain compliant while reducing risk, and have accurate and reliable payroll.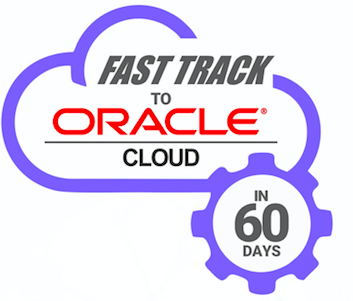 We work with a substantial number of the world's leading multinational corporations, professional partnerships and international banking groups as well as the complete range of small to medium-sized businesses.
Our candidates work for Facebook, Google, Sony, Nvidia, Apple, Lyft, PRO Unlimited, All Major System Integrators and many more across the globe.
Because our work transcends the barriers of geography, culture and industries, we have developed an extensive, global client base. Combined with a sweeping presence across various countries. Our services also cater to global recruitment requirements in the North America, APAC & EMEA region and provide talent to a host of clients in China, Singapore, Ireland and United states.
We have an international office network spanning key time zones – this span positions Alpha Net to provide 24/7 support and response; to deal with any questions, request, or issues that may come up on site.
We currently recruit from multiple countries and leverage our established networks to identify and mobilize the right people for the job. We are not bound by geography and recruit staff from all corners of the globe. Our global reach accesses staff with experience in high risk and military environments and in performing similar tasks. Alpha Net is currently contracted to provide total staffing solutions for Facebook, Google, Sony PlayStation, Nvidia, Apple, Amazon and many more amazing large-scale businesses and are fully versed on all aspects related to the recruitment and deployment of these workforces Internationally.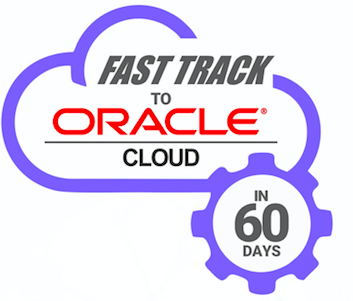 When in partnership with Alpha Net, you get: Total Workforce Solutions
We acquire, manage, and optimize talent
Our wide-ranging, yet specialized spectrum of services across verticals and functions gives you the ability to acquire, engage and retain the right talent on-demand – when, where and how you need it; contract, direct hire, RPO, or statement of work.
We have global local and niche talent pool
The talent you are searching for can be right across the street or the globe. With 40 offices globally, our team has the ability to source talent virtually anywhere.
We provide quality, on-time and scalable solutions
A perfect combination of global talent, our scientific approach, proprietary technology tools and specific industry expertise delivers best in class quality with remarkable speed, and often reducing overall recruitment costs and time.
We demonstrate results across industries
From start-ups to Fortune 500 clients, we are talent partners for a broad array of industries through our specialized service teams comprised of subject matter and industry specialists.
We are your trusted talent partner
With a client retention rate of 97% and business conducted globally, Alpha Net has demonstrated the ability to consistently provide exceptional service.
With our account management integrated into our delivery process, we provide you with staffing solutions that are transparent and robust irrespective of the industry you function. Experience the best in class staffing solution that fits your needs and industry. Partnering with 100+ Fortune 500 companies and midsized firms, reach us out for uniquely customized and scalable workforce solutions.